Designing a new type of period app.
Helping doctors understand the effect of heavy periods on adolescents' lives and how to better help young people track and identify heavy periods.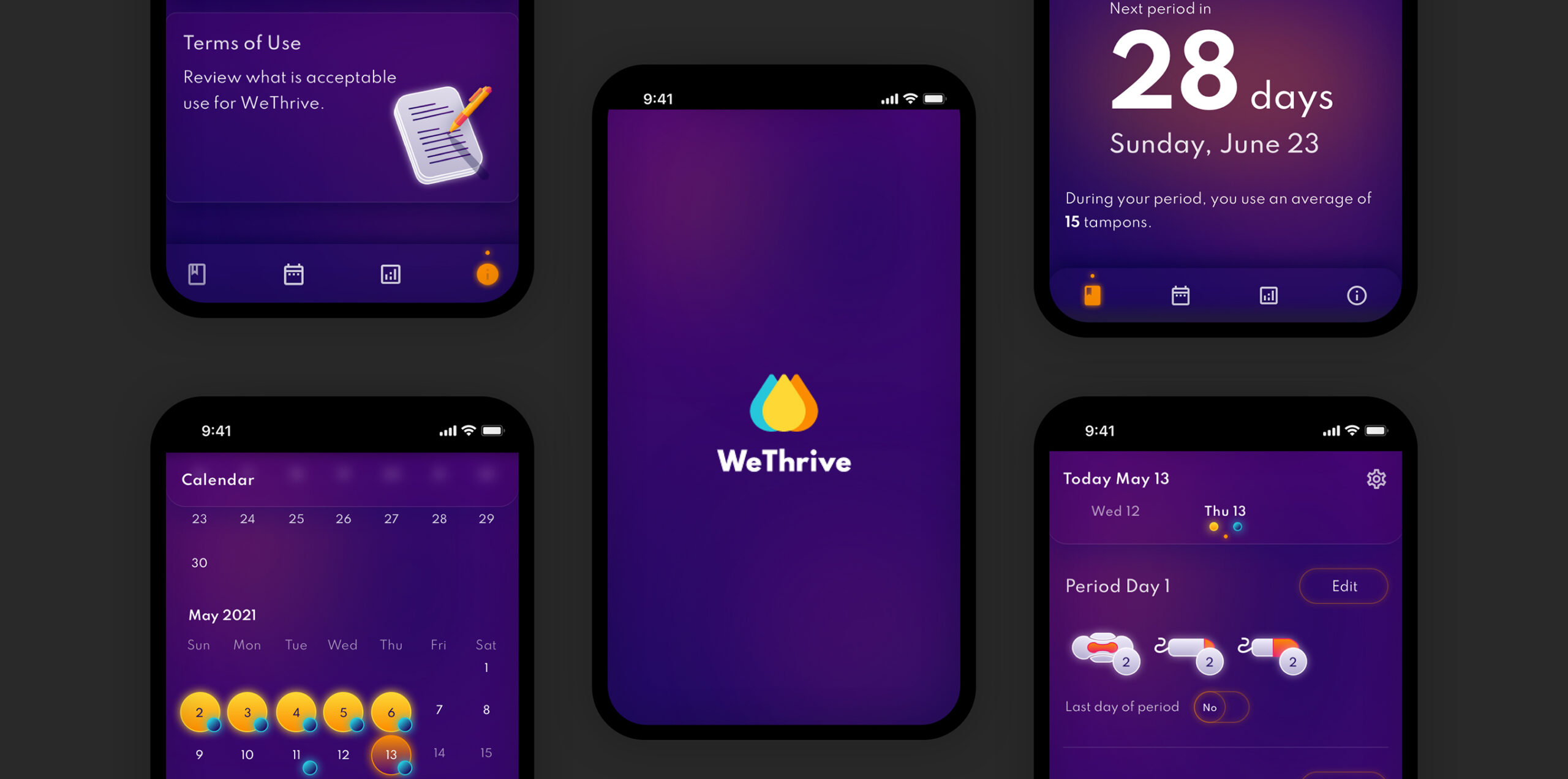 Heavy menstrual bleeding is "never normal." Affecting up to 37% of adolescents, there is a profound impact on quality of life, including school and sports performance. It can be a sign of any one of several bleeding disorders, such as hemophilia, or other medical conditions like abnormalities in the uterus.
While researching heavy menstrual bleeding in adolescents, a team of doctors and researchers from the IWK Children's Hospital found a problem; only 55% of participants would respond to the questionnaire on paper. Young people were uncomfortable talking about periods but were very comfortable with their phones.

This is what led to the creation of the WeThrive app.
WeThrive - Period Tracking
While over 200 period-tracker apps were available, none were focused on identifying young people with possible heavy menstrual bleeding. Most apps were made for adults with a focus on fertility and ovulation—not something the average adolescent is interested in. To change this, IWK and REDspace partnered to design an app with two main goals:
The primary goal

was to improve data collection for research into heavy-period bleeding. This would help clinicians identify adolescents who may have heavy period bleeding with other areas of diagnosing inherited bleeding disorders.

The secondary goal

was to enable adolescents to easily track their cycle to help them answer the question, "is my period normal"?
Looking the part, while setting itself apart
After researching existing apps, it was clear that much of the industry assumes that pink, paired with flowers, is the best way to brand products related to periods. We weren't convinced. Was this based on an understanding of the audience or did it stem from antiquated assumptions? Learning more about our audience showed that a gender-neutral approach was required.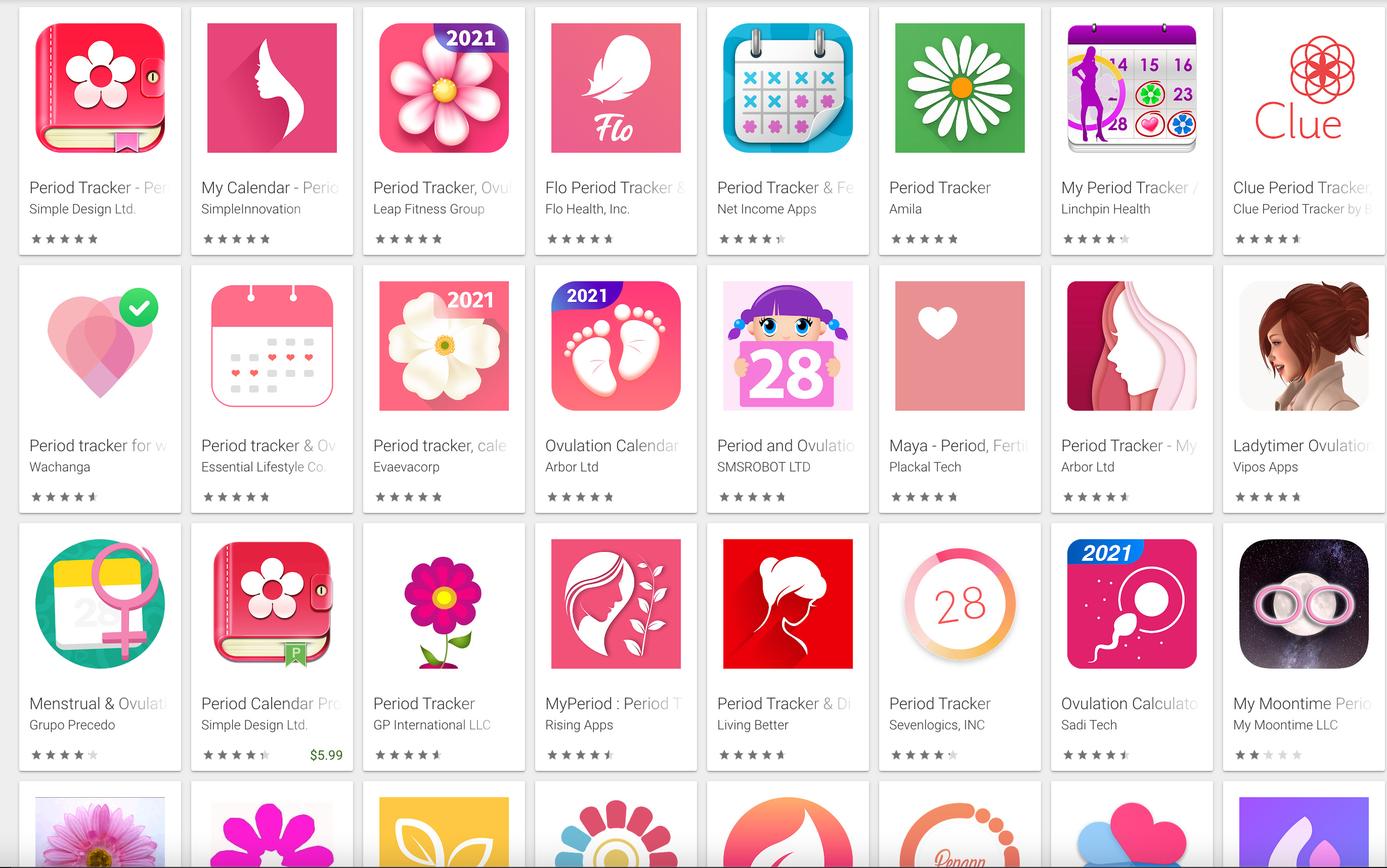 Working with IWK, we created multiple mood boards to determine the direction that made sense for their brand and audience. Researchers then received feedback from adolescents, learning what would resonate with them. They chose a "sporty" direction—no pink needed.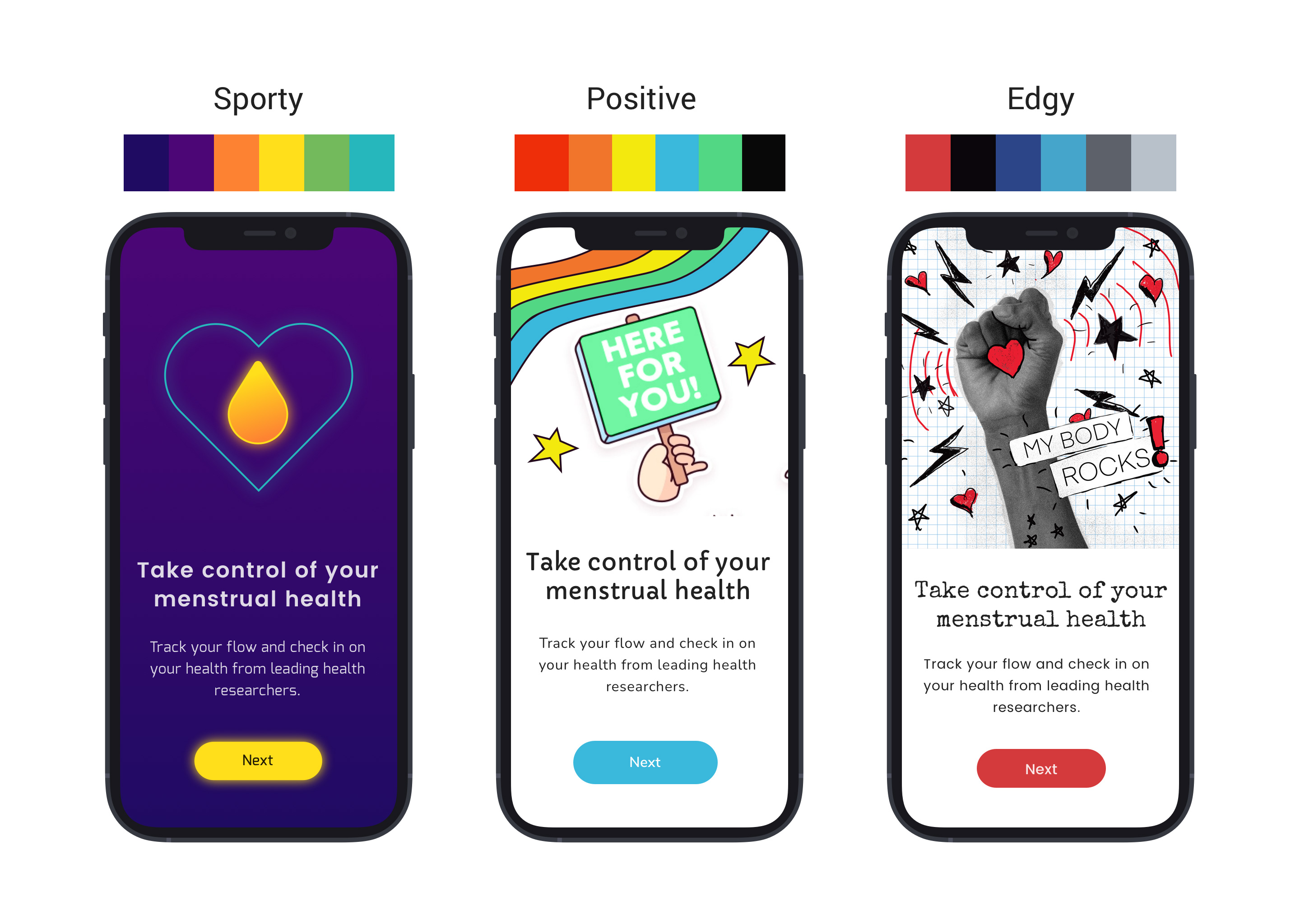 Visual Design
Using the sporty direction from the mood boards, a style guide was created to inform the direction of the UI elements within the app.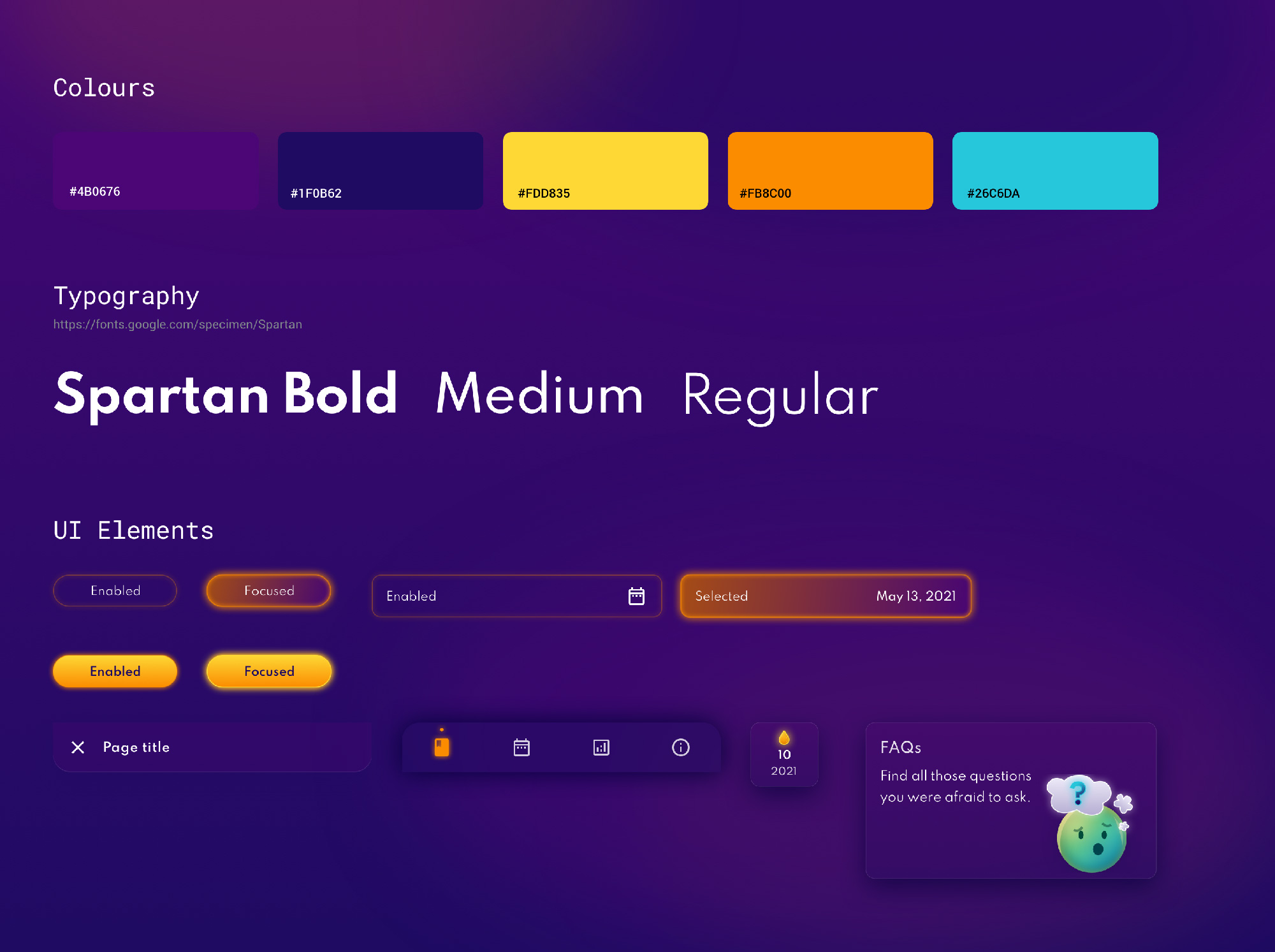 A series of illustrated icons were created to help distinguish the app from competitors while being more appropriate—and fun—for the younger audience.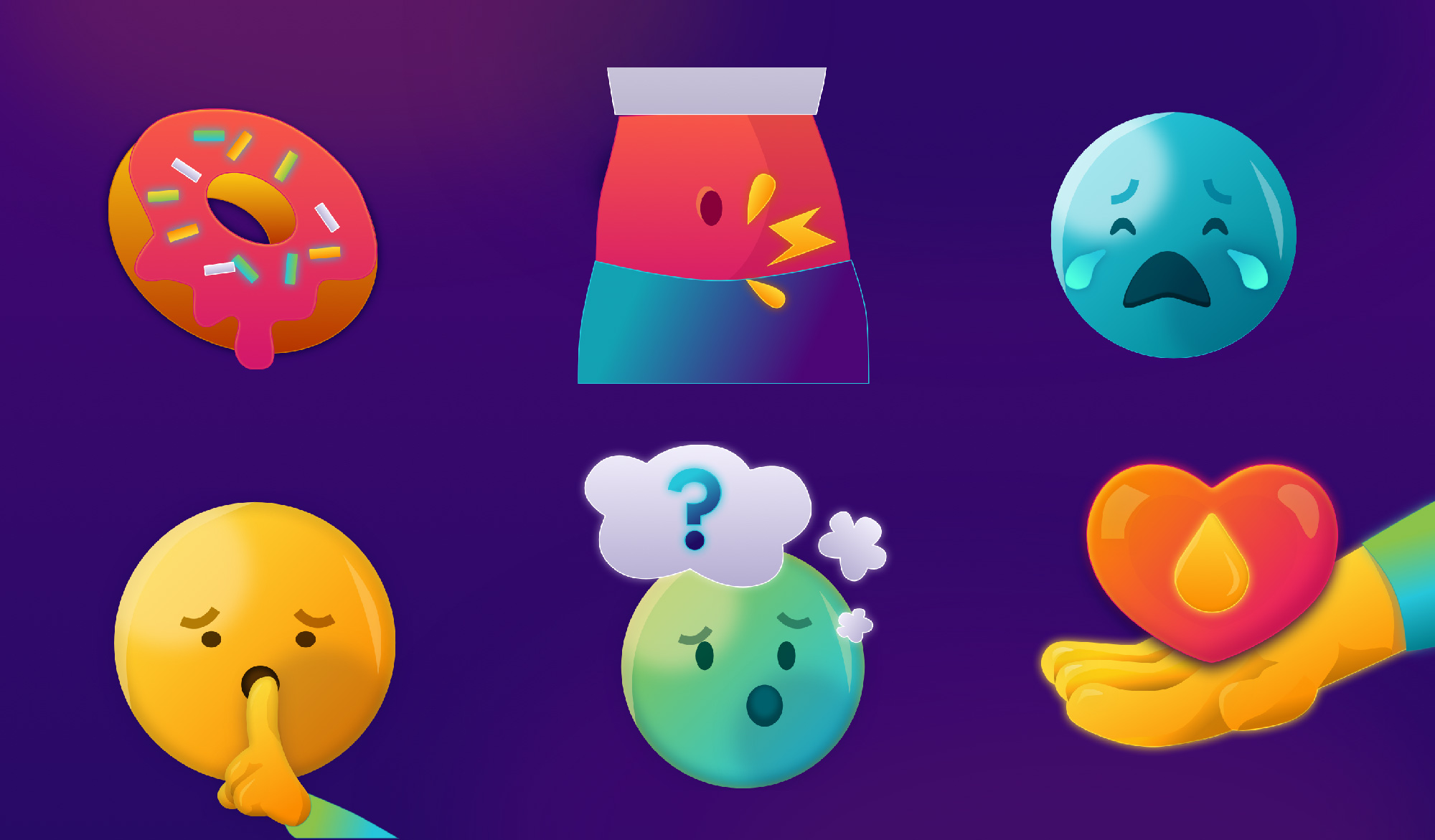 Making surveys easier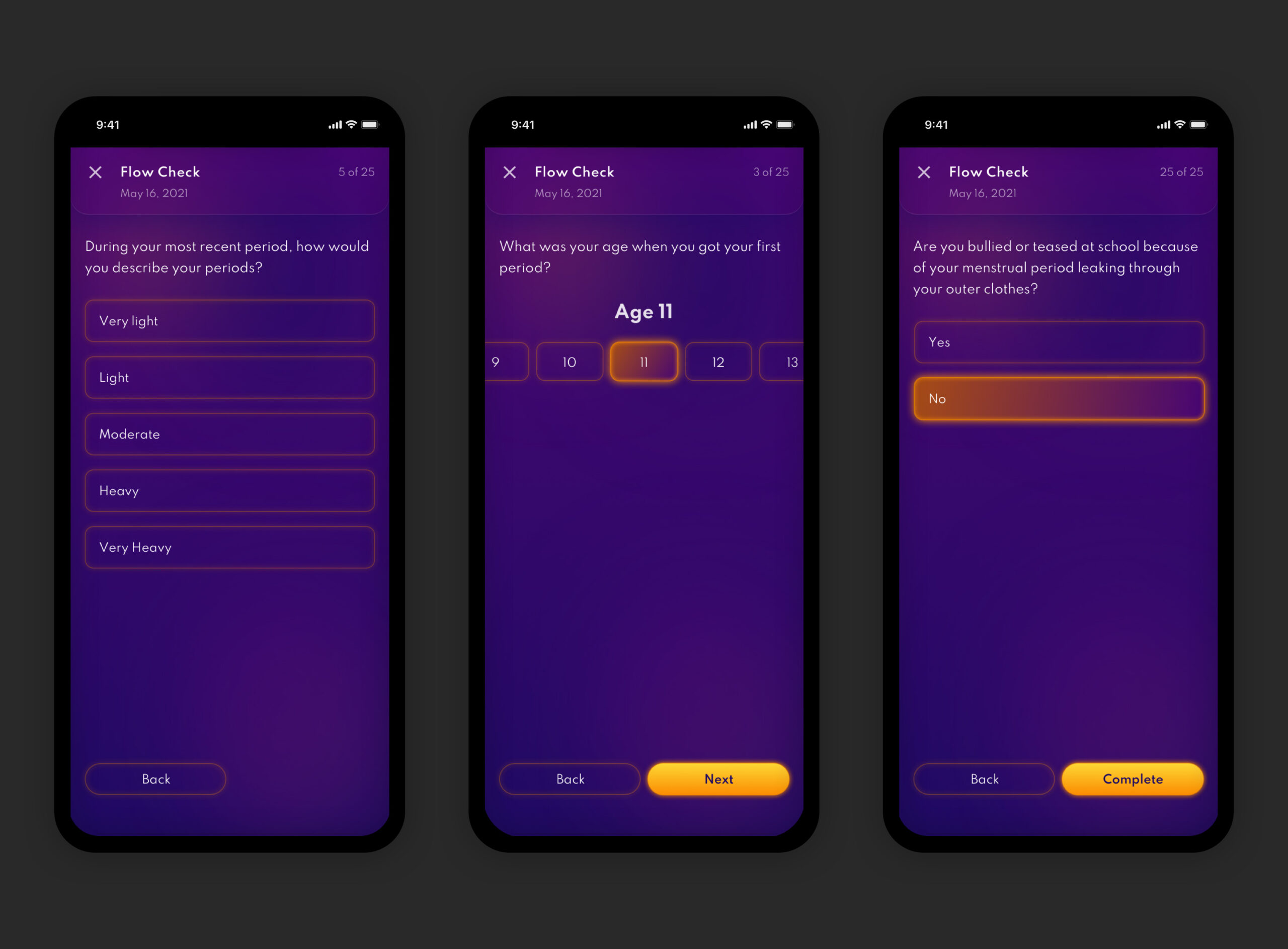 Surveys aren't fun. As adults, we all hate filling out surveys; adolescents are no different, so making them as quick and easy as possible was very important. We did this by avoiding any text-based entry where a keyboard is required. All answers can be selected in one tap. When the answer is selected, the next question appears immediately—no need to hit the next button.
Adding value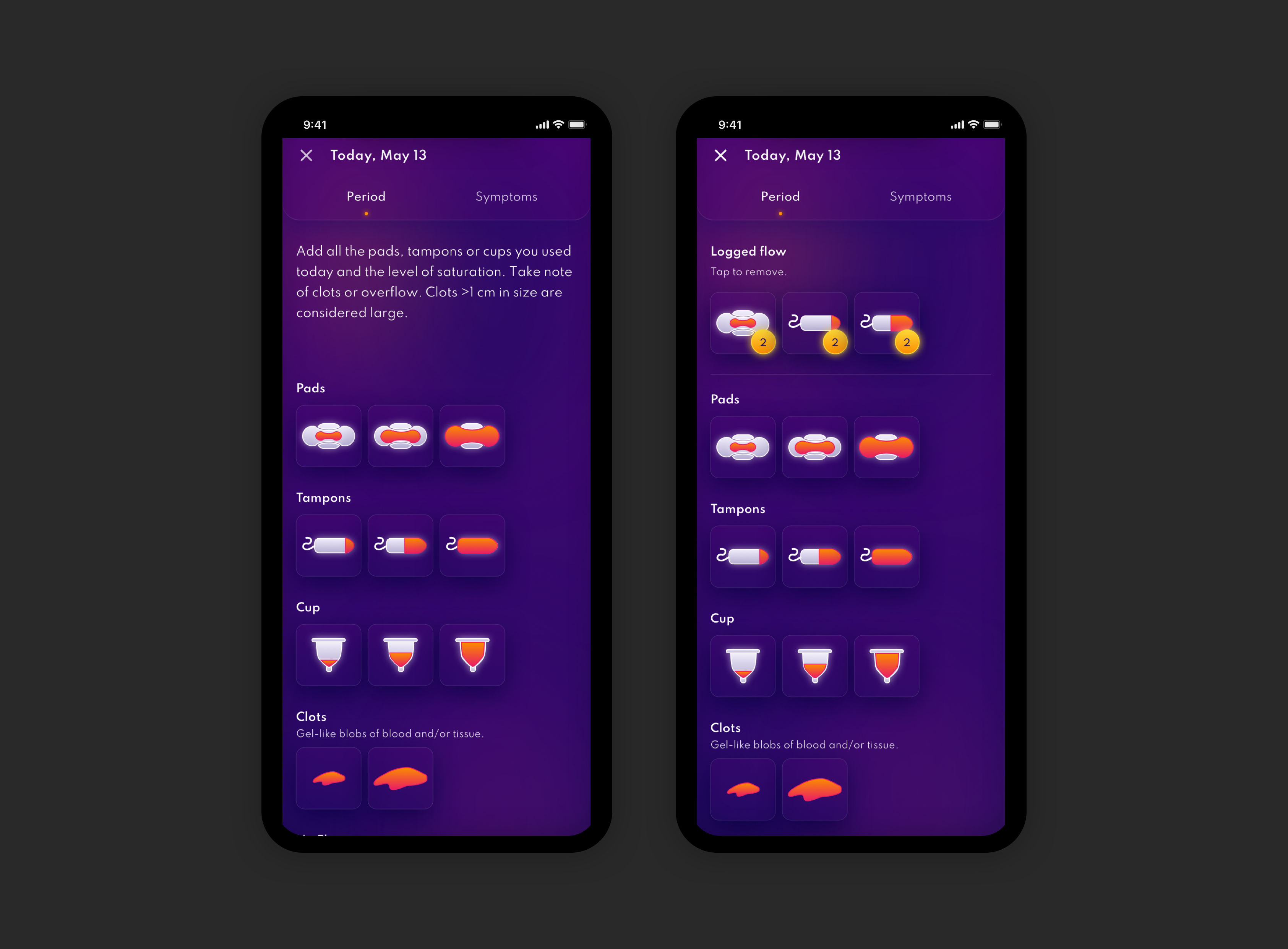 To include additional incentives for youth to add their flow, we surfaced stats on the number of products they use per period to help them plan for future periods. These stats are displayed in multiple places throughout the app.
It's important to note that special attention was paid to user data and privacy so that researchers could get data that adolescents had agreed to share without sharing personal identifying information.