REDspace joins the Metrological Lightning™ Community Partner Program.
On November 23, 2022, Metrological announced that REDspace had joined their Lightning Community Partner Program. The program brings together trusted video development firms to support content creators and TV operators who want to deploy the Lightning framework in their OTT and in-TV apps.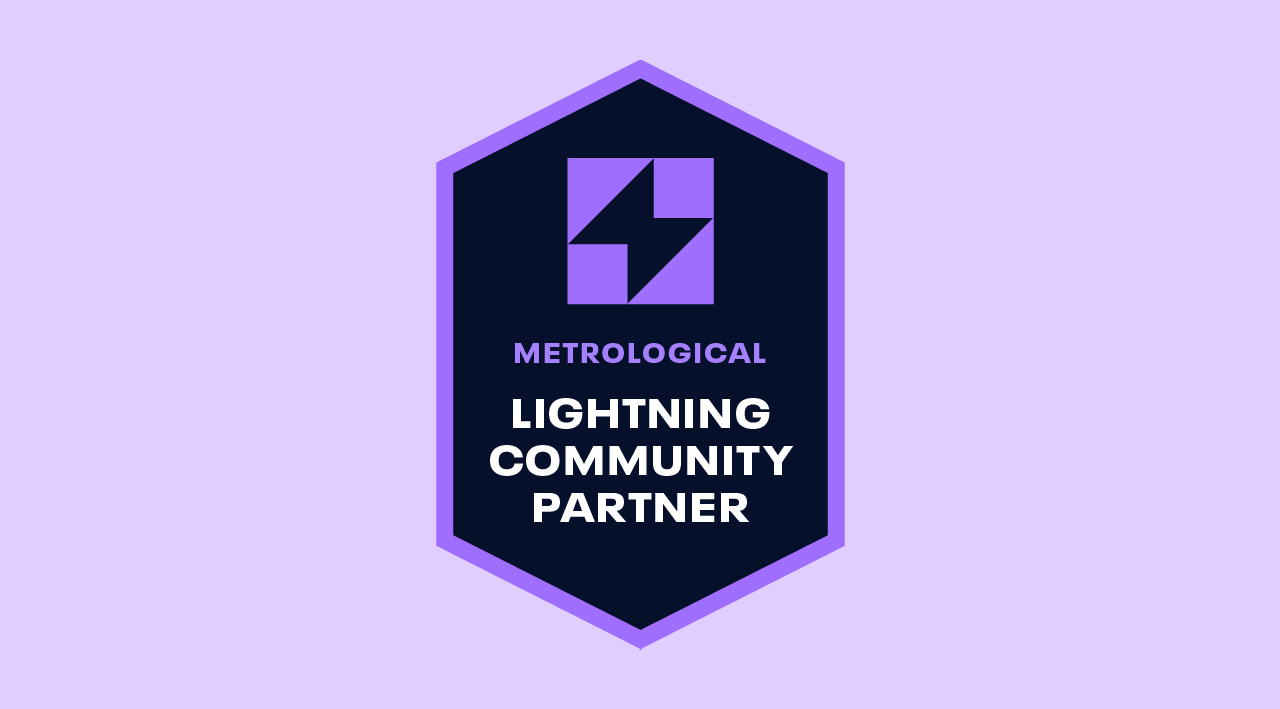 Based in Rotterdam, Netherlands, Metrological is part of the Comcast telecommunications family. Metrological's primary focus is building cloud-based TV application platforms for global multichannel video programming distributors and TV operators. Their technical innovation is now used across four continents, with some of the world's largest media companies using their Lightning framework.
As more consumers embrace a mix of traditional TV and subscription video-on-demand (SVOD) services, the abundance of content across apps and services is staggering. And therein lies a problem that Metrological was ready to solve. Metrological recognized that users want a seamless experience across streaming apps and TV services, even though the apps are created and operated by independent companies.
Metrological's lightweight open-source Lightning framework solution has paved the way for content developers and TV operators to offer a consistent experience from app to app and TV to app. To break the concept down, Metrological uses the analogy of the days when a user would have multiple remote controls, one for each device of their media center. Multiple remotes were confusing and a deterrent to users. The Lightning framework works in the background of set-top boxes (Amazon Firestick, Comcast) and select Smart TVs (LG, Samsung, Hisense) to create a "one-remote" solution.
The framework creates an environment where apps and platforms keep users engaged and operate similarly, even though they are independently designed. This intuitive design is what Metrological calls "a seamless viewer experience."
Aside from the user experience, the Lightning framework also adds value for content creators and TV operators. Because the Lightning framework can be deployed across platforms, apps and devices, it reduces companies' design, development and maintenance complexity. With its "develop once, deploy widely" approach, Metrological is making it more economical and accessible for media companies to deliver content to millions of homes.
REDspace joins the Lightning Community Partner Program.
As the Lightning framework becomes more widely deployed, Metrological is looking to companies with expertise in the Lightning framework to build and implement their Lightning framework. On November 23, 2022, Metrological announced that REDspace had joined their Lightning Community Partner Program
REDspace began working with the Lightning framework in 2020. Since then, its in-house expertise and knowledge of Lightning have grown, along with the team of developers who contribute to this exciting work. With dozens of developers now building on the framework, REDspace is ready to meet its technical partners' needs.
"We are proud to be named an official Metrological Lighting™ Community Partner. This partnership recognizes REDspace's expertise and contributions to advancing and leveraging the Lightning framework, empowering our shared customers. REDspace is pleased to join Metrological in delivering video excellence worldwide."
As one of eight Lightning Community Partners worldwide, REDspace will now be a trusted go-to firm for Metrological. REDspace will work with TV operators and content developers who want to expedite the development of their Lightning-based apps.
Reaffirming REDspace's reputation as a trusted hub for video excellence and innovation, this partnership allows REDspace to build new relationships and share its expertise with the world. And keeping true to REDspace's core values, deploying Metrological's Lightning framework is one of the ways REDspace is driving the future of exceptional media experience.