Meet Sarah
Finding a job that combines expertise with passion is the ultimate dream for so many people, and that's exactly what Sarah found when she joined REDspace.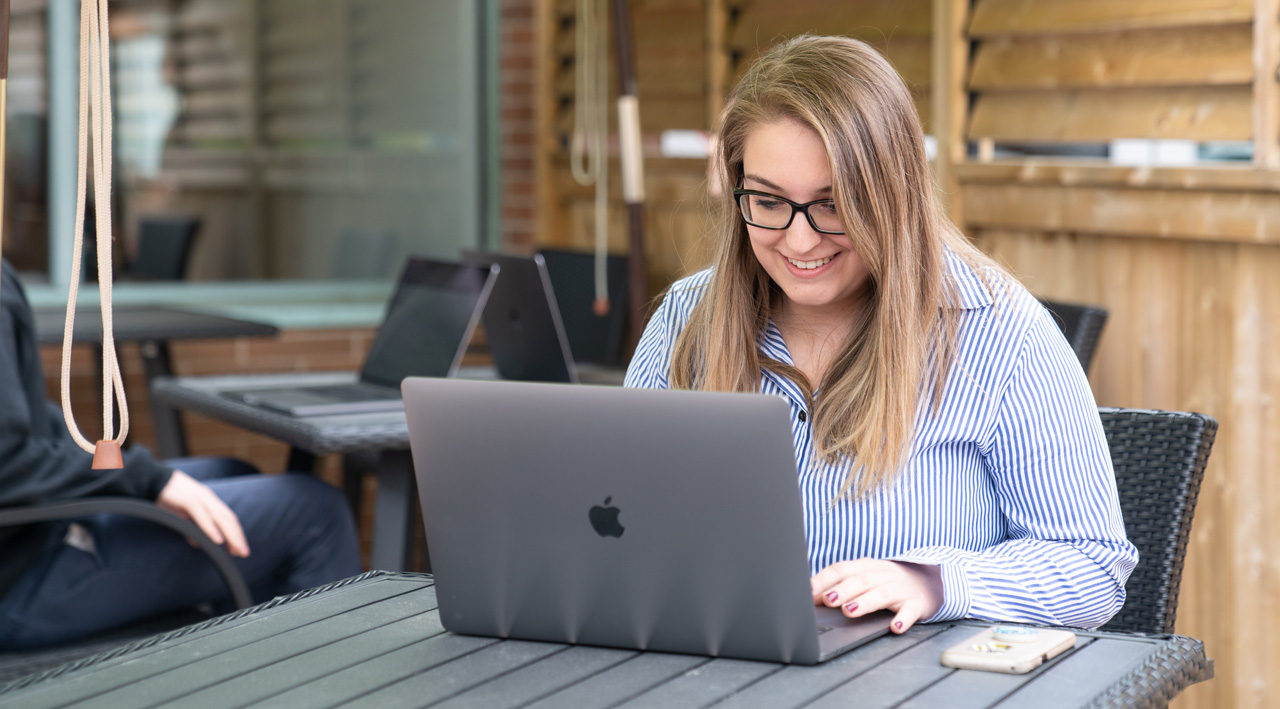 Sarah started her REDspace journey in 2019 as a Software Developer and was quick to make an impact. Through her hard work and expertise, she advanced to her current position of Web Team Lead in 2022. During a video interview about her REDspace experience, one can't help but notice her competition medals displayed next to her Dalhousie University Computer Science degree. Whether it's décor or intention, it is a subtle nod to what she loves about her job.
As a member of the web and mobile projects team, Sarah scored big with one of her first projects that combined her professional skill set with her passion for sports.
"I worked on a sports streaming platform, which was so cool because I love sports. It was a great fit for me." 
"I get to continue improving my development skills and contribute to something that thousands of people see."
As the software and video development landscape constantly changes, Sarah highlights that REDspace developers are always learning and refining their skills. Through available professional development programs, staff always learn and evolve their skills to meet industry needs. In addition to professional development, weekly TechShares help REDspace developers connect while sharing helpful knowledge and skills. 
"I get to continue improving my development skills and contribute to something that thousands of people see. It's because of this development that we are always providing our partners with the best solutions for their projects."
During a time when many are reevaluating what work means to them, Sarah is proud to find meaning in her work. Crediting her colleagues and their willingness to support and help each other, she feels the sense of community is what sets REDspace apart, and what makes her time at work truly enjoyable.
"We have an awesome community and I especially love our developer's slack channel. If I run into any issues I can reach out and there is bound to be someone that's been through the same thing that I've been going through and can help me out."
As the company continues to grow and expand its global reach, it's the enthusiasm and dedication of REDspacers like Sarah who make REDspace an employer of choice for developers worldwide. From finding passion in her work to being a part of a tight-knit community, Sarah hopes her experience will encourage others to join and see the REDspace difference.